eBook:
The Devil's Prayer
Pages:
294
Genre:
Thriller
Price:
Rs. 189.58 (Amazon.in Kindle Edition)
Publisher:
Australian eBook Publisher (18 February 2016)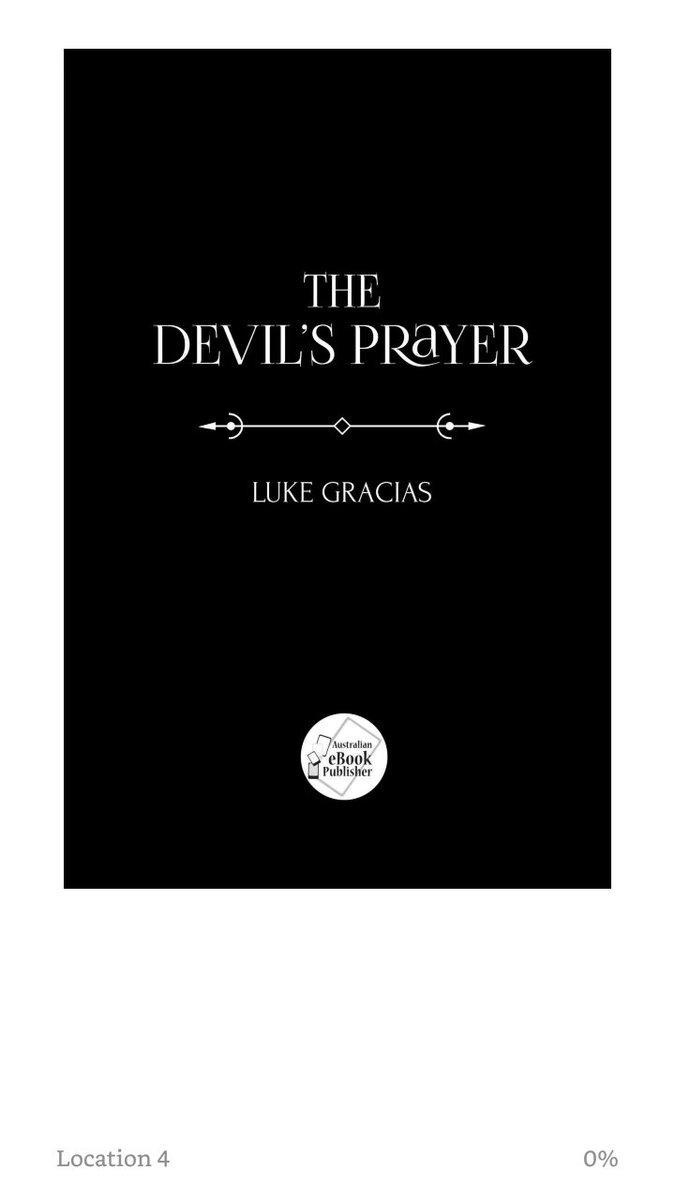 The Devil's Prayer by Luke Gracias
Blurb:
A nun commits suicide in front of thousands in Spain. In Australia, Siobhan Russo recognises that nun as her mother, Denise Russo, who disappeared six years ago.
In search of answers, Siobhan travels to the isolated convent where her mother once lived. Here she discovers Denise's final confession, a book that details a heinous betrayal that left her crippled and mute, and Denise's subsequent deal with the Devil to take revenge. In the desperate bargain Denise made with the Prince of Darkness, she wagered Siobhan's soul.
As Siobhan discovers the fate of her soul, she learns that hidden within the pages of her mother's confession is part of The Devil's Prayer, an ancient text with the power to unleash apocalyptic horrors.
And now her mother's enemies know Siobhan has it.
Can Siobhan escape an order of extremist monks determined to get the Prayer back? Can she save the world from its own destruction?
My Review:
Needless to say the name of the book itself is intriguing. With a stellar start of a nun allegedly committing suicide, this book becomes unputdownable and captivating from the word go. The book is cleverly divided into four parts with each part seamlessly connecting the next.
One can read the first three parts in quick succession; I found it difficult to tear away from the book (sacrificed some sleep in the process). The fourth section deals with a lot of research and details pertaining to religious history where the author has done a lot of his homework well and with supporting proof. It is here that I lost some interest, a tad too much history had me waiting for the cliffhanger. Eventually, I did finish reading it and boy, it has me waiting for the second part.(I really hope he writes it.)
I totally recommend this book to lovers of supernatural fiction. All I can say is, Mr Luke Gracias is certainly a Dan Brown in the making. Goosebumps guaranteed!
Disclaimer: I've received this ebook from Writersmelon.com in exchange for an honest review.