Necessities 20 years ago - Roti, Kapda, Makaan.
Our necessities today - Roti, Kapda, Makaan and 24* 7 Internet access.
Don't you agree?
Technology is an indispensable part of our lives, the internet adds life to technology. In fact with majority tech users wanting to access information on-the-go, internet is as essential as oxygen. And with a faster internet speed, life is undoubtedly better. And who wouldn't like to be the zippiest in accessing information at the go on one's fingertips?
The latest advancement in internet surfing is - 4G. This fourth generation wireless technology adds a whole new dimension to internet surfing. For the first time in India, 4G speeds will be the fastest mode of surfing the internet - literally lightning fast- thanks to Airtel.
Gone will be the days of staring at the screen for the website to load or for the HD video download to complete. With apps for ordering the latest trendy Dior earrings to disposable nappies, one needs a fast, reliable internet connection.
So, I checked it out for myself. Airtel has recently introduced 4G and has pioneered a unique initiative where users could interactively assess downloads using 4G speeds in comparison with 3G and 2G speeds.
All you need to do is Tweet to Airtel's twitter handle @airtelindia in the following format: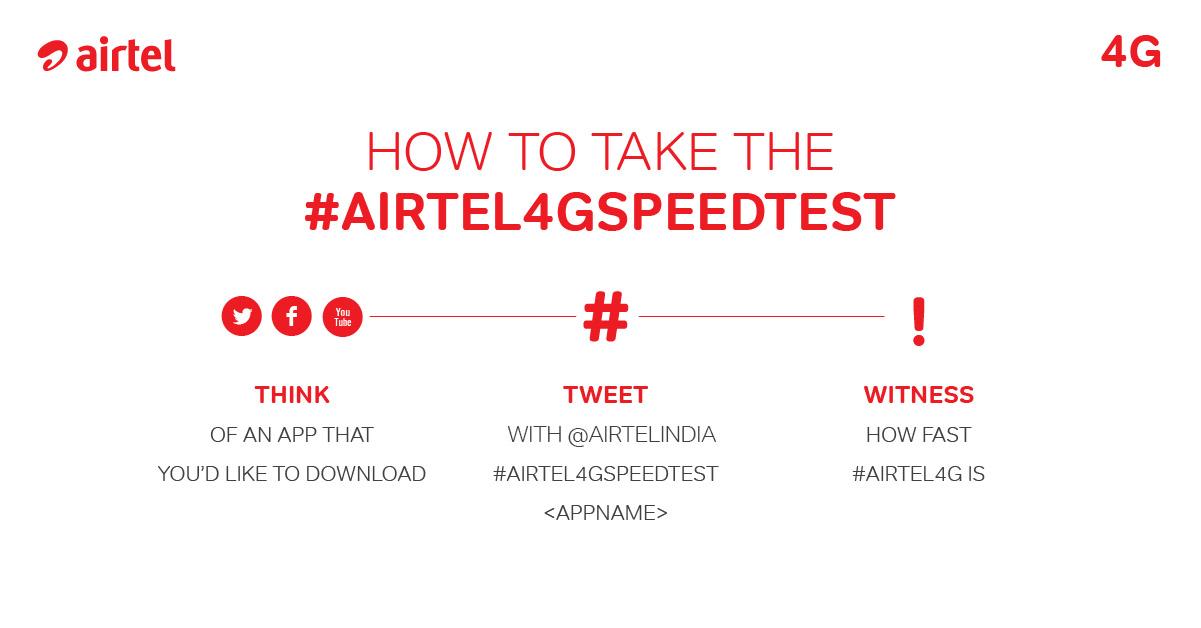 Intrigued and excited to check out the most advance and latest technology, I tested it out myself.
I took the #Airtel4GSpeedTest to check the download time for downloading the Instagram app.
And I was truly amazed with the speed results!
Here, check out the results yourself: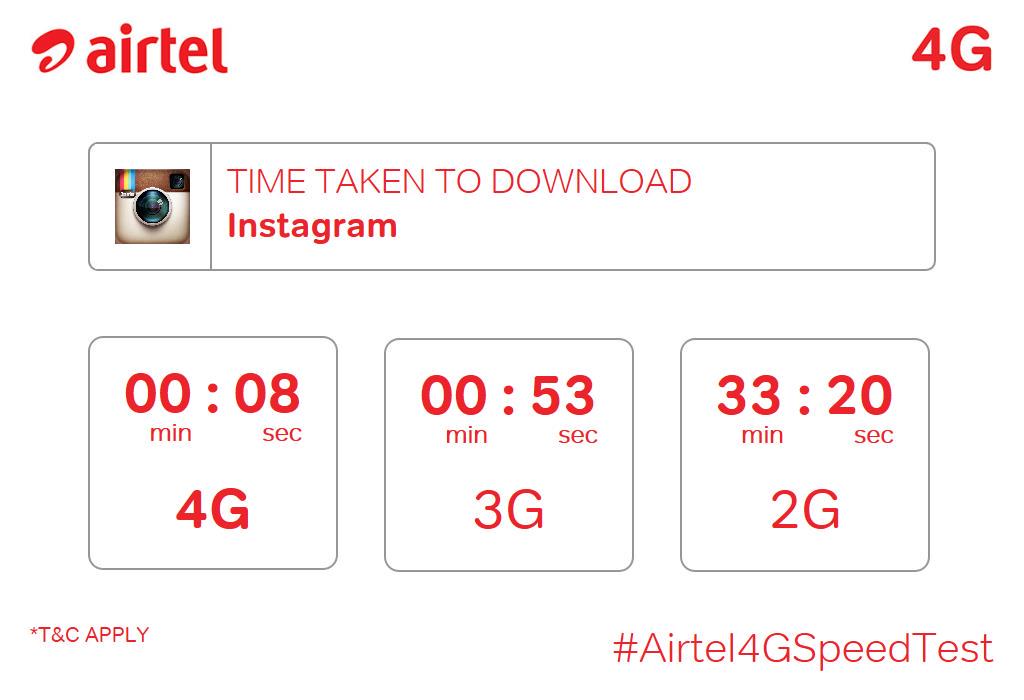 The Instagram app is 8.03MB in size. Download of which takes more than half an hour in 2G speeds, 53 seconds in 3G and a mere blink of 8 seconds in 4G!
Who wouldn't want to get 4G - the latest piece of technology with high-level speeds of up to 100 Mbps in an ideal environment - for accessing high definition-HD video streaming on YouTube, photo uploads on Instagram, music downloads on Saavn and much more.
4G opens up possibilities!